Created with a different vision. Operating with a unique passion.
In the beginning, founder Ned Koenig was led by a simple vision: patients deserve a better billing experience.
Today, that vision is stronger than ever. Unlike agencies who focus on intimidating patients into payments, we have pioneered a truly patient-first approach—coupling uncommonly trained patient advocates with custom technology and data-driven processes designed to help patients pay their balances. We maintain a 100% focus on healthcare—servicing providers, hospitals, physician groups, and other medical specialties.
It's what's taken us from a basement office to an industry pioneer. KeyBridge has grown into the industry-recognized leader in patient billing and recovery services.
We are Problem Solvers, Innovators, and Care Deliverers.
From the leadership team to our patient care representatives, we're on a mission to change the experience and expectations of the patient billing cycle.
Scott's education and background as an aerospace engineer (he performed design and flight test engineering on Air Force One and the International Space Station) inspired him to lead KeyBridge to a new level of excellence by focusing on the best technology, innovative management systems and communication skills development.
Scott has the proven ability to inspire all levels of an organization to work toward common objectives and accomplish desired results by building highly functional and goal-driven teams that create significant value for all major parts of the organization.
Brian Garver
Senior VP, Business Development and Marketing
Brian is a passionate business development leader and is also recognized as an expert facilitator/speaker focused on Patient Financial Experience, Organizational Culture and Employee Engagement. His excitement is contagious when sharing compelling evidence of how the revenue cycle plays a large, connected role in overall patient satisfaction and how patient satisfaction drives financial performance. He is an active member of both HFMA and AAHAM.
Tami Piper
Director, Production Operations
With over 27 years of call center management and collections experience, Tami's focus is on effective patient communications, continuous improvement, production efficiencies and results for our clients while continuing KeyBridge's unending commitment to providing a great patient experience.
Krystyen Galvin
Director, Operations Support
Krystyen and her teams support our call center operations. Leading the Administrative Services, Human Resources and Client Services/Integration teams, she ensures that we are providing the best experience possible for our clients, employees and patients. Krystyen plays an integral role on our Get Hooked! team who focuses on cultivating an amazing company culture. She also serves as a project lead for new client integrations, ensuring that the transition to KeyBridge is smooth and a positive experience.
Luke Ralston
Director, Information Technology
Luke is responsible for developing and maintaining the most efficient and effective information management systems at KeyBridge. His unique skills and abilities allow KeyBridge to securely provide and exchange information with any client, regardless of the software in use.
Brad Stephens
Compliance Officer
Brad coordinates the day-to-day operations of all production activities as well as the oversight of accounts outsourced to legal. Brad also ensures complete regulatory compliance; including the research, documentation & internal education of the always-evolving local, state and federal laws.
With over 30 years of expertise in the realm of Accounting, Kalai McHan is a seasoned professional who comprehends the intricacies of operating within a dynamic finance team. Her unwavering belief in the power of collaboration underscores her approach to financial management. As a diligent financial expert, Kalai is responsible for crafting meticulous financial statements, insightful business reports, and accurate forecasts. These tools, in turn, empower the leadership team to gain a comprehensive understanding of the company's financial landscape.
Michel Clement
Manager, Financial Planning & Analysis
Michel's experience, expertise and statistical analysis allows KeyBridge to continuously analyze our production processes, develop improvements and continuously grow the results we deliver to our clients. Michel helps our clients calculate and project improved financial outcomes related to patient liability recovery.
Sarah Kruger
Manager, Production Operations
Sarah manages our Early Out and Bad Debt call centers. She builds high performing teams by developing our employees. She trains to deliver outstanding service that results in maximizing revenue for our clients. Sarah has over 16 years of customer service experience; she has proven experience of leading employees toward achieving clear goals. She has the attitude, knowledge and motivation needed to help her team meet and exceed their targets.
Kayla Howell
Regional VP of Business Development, IL, IN, MI, OH, PA & WI
Kayla has her CRCR certification through HFMA and she is on multiple boards and committees in the revenue cycle industry. She is problem and solution driven. Kayla adds value by deepening client relationships to understand current situations and maximize results. Kayla is highly active in her community and takes pride in the work she does with The Junior League of Lima, specifically giving back to local schools.
Susan McDonald
Regional Director of Business Development, KY, MD, OH, PA, VA & WV
Susan is a respected veteran of the accounts receivable/collections industry; working with hospitals and healthcare providers in KY, MD, NC, PA, VA, WV and portions of OH. Susan serves as Secretary of COPAM and on leadership committees for both the Southwest OH and WV chapters of HFMA. Susan's outstanding volunteer contributions to COPAM were recently recognized with the 2017 'Spirit in Service' award.
Robin King
Regional Director of Business Development, AL, FL, GA, SC &TN
Robin has over 14 years of experience in the healthcare revenue cycle indistry and is an active volunteer on numerous HFMA and AAHAM boards and committees. Robin is passionate about helping healthcare organizations maximize both their revenue cycle and their patient satisfaction and enjoys translating customer challenges into opportunities.
Kylene Coate
Marketing and Sales Coordinator
As a marketing professional with a broad background in project management, user experience and data analysis, Kylene's focus is developing a variety of creatively impactful marketing efforts that focus on the outstanding benefits of partnering with KeyBridge and building effective long-term business relationships.
Built Around a Culture of Curiosity, Care, and Conviction.
Energy, enthusiasm, passion—that's what our people bring to the table, day in and day out. It's a culture that we're fiercely loyal to cultivating—building a place where people love to work, so they can deliver services that drive real results. Our Focus:
Be Present

Choose Your Attitude

A Culture Unlike Any Other…
We pride ourselves on building and maintaining an innovative culture. Go behind the scenes to see what's happening at KeyBridge.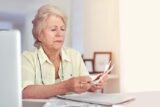 Top 3 early out collection strategies to keep patients happy
Posted on June 9, 2023 by Kylene Ordway
In the complex world of medical debt collections, maintaining a positive patient experience is crucial for healthcare providers and debt collection agencies alike. Striking the right balance between efficient debt recovery and patient satisfaction is a challenge. For KeyBridge Medical Revenue Care, specializing in hospital…
Read More
See Where We Are Speaking Next…
Our leaders are sought after to present at industry conferences and special events. Here's where we'll be next.
MI HFMA Transform YOUR Team
The key to success is the people that surround you.  Learn how to build an effective, high-performing team that delivers results.  Don't miss Brian Garver's session at MI HFMA Spring Conference when he will be presenting the Master Class "Transforming YOUR Team into a Performance Powerhouse".
…
Read More
MI HFMA Spring Conference Transform YOUR Team
You don't want to miss Brian Garver's Master Class "Transforming your Team into a Performance Powerhouse". The key to success is the people that surround you! Learn how to build an effective and high-performing team that delivers results.
MI HFMA Spring Conference
Thursday, May 23,…
Read More